Welcome to Teeth First Dental Network
When a patient steps foot into one of our clinics, we want them to understand that they are not entering an ordinary dental office. What makes our community stand out among the rest is our passion for not only providing oral care to our patients, but for truly improving their lives and health with our services. Oral care is directly related to overall health – and our objective is to provide the necessary services to help achieve the optimal care that we all strive for.
Teeth First Dental Network believes that a healthy smile reflects confidence and success. We want our patients to want to show off their healthy smiles in celebration of their healthy outlook on life. The Teeth First Dental Network extends their sincerest welcome to all patients, current and new – and we promise to always live by our mission of prioritizing the health and happiness of our patients above all.
Who We Are
The Teeth First Dental Network consists of a group of independent dental offices that have joined together to support employers and associations by providing them with great solutions. Every day, they aim to reduce premiums paid to their insurers, and enhance their employee dental benefits.
Please visit our Ontario Locations page to find a clinic closest to you.
Our Vision
Clinics that are members of the Teeth First Dental Network will provide the necessary care and compassion to promote a healthy smile, and healthy peace of mind. Our vision is to provide our patients with the value they deserve, and ensure a long and healthy relationship that shines brighter than your smile.
Products & Services
Complete dental care is what we strive to provide – and thankfully, we are able to do so with such a dedicated team of dentists, dental specialists, hygienists, denturists and assistants.
The comfort of our patients is extremely important to us. Providing a comfortable and pain-free dental experience is a priority. With that said, we are proud to offer nitrous oxide, oral sedation and IV sedation to assist in certain procedures like wisdom teeth extraction, teeth whitening, dental implants, veneers and bridges. Our sedation services are ideal for patients who prefer a more tranquil dental experience.
We also offer full orthodontic care services for our patients, and specialize in the latest technology available in North America – including Invisalign™, invisible braces and traditional braces.
Teeth First Dental Network is passionate about oral health because we understand how much it affects the other systems in our bodies. For this reason, our clinics are proud users of the Canary System (a pain-free, safe and non-invasive early detection system), as well as the Vitilize Oral Cancer screening system. In order to provide effective and convenient care, all of our offices use digital X-ray technology. We are among very few clinics that deliver general anesthesia to their patients to provide them with maximum comfort.
Patient Services
To provide the highest standard of quality care to our patients, our clinics are open 7 days a week with staff that are fully committed to your needs. We also create value by providing complete dental care under one roof, utilizing the most advanced in technology and methods of treatment.
To ensure that proper treatment is never compromised, we offer flexible payment plans in some clinics. Smile Savers is a program that aims to make dental treatment affordable for patients with no insurance coverage.
---
Member of

---

---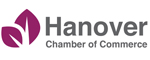 ---

Head Office
49 Hillcrest Ave, Unit 104, Brampton, ON L6W 4V4
Tel: (905) 453-2722, 905-497-5597
Fax: 1 (289) 569-0751
Email: info@teethfirstdental.com
Team:
Karen McAdam, RDH
General Manager, Regional Manager
Trish Carere
Clinical Director, Regional Manager
Vanessa Rajendra
Performance Coach, Regional Manager
Helen Shwery
Director, Business Integrity & Development
M. Mostafa, PHD
Director of Operations
Mona Duzdar
Group Services Coordinator
Sally Tama
Senior HR Coordinator, CHRP, CHRL
Sunita Naik, Smita Mistry, Magy Naguib
Accounting Department
Anthony Kocchiu, Marharyta Lapiuk
Assistant HR Coordinators
Nataliya Marchuk
Admin Assistant
Tony Marchuk
Maintenance Department
Rakesh Mevada, CPA, CGA
Chartered Accountant
Tony Carere
Purchasing Department
Madat Sajan
Chartered Accountant