June 3, 2019
Ajax Dental Centre Joins the Teeth First Network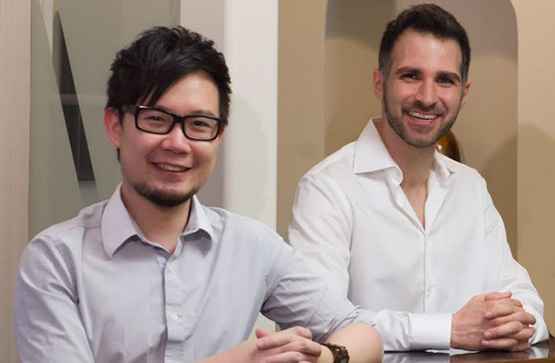 We're Thrilled to Welcome them to the Teeth First Family!
Welcome, Ajax Dental Centre!
Teeth First Dental is very pleased to welcome Ajax Dental Centre to our growing network of preferred provider dental clinics in Ontario. Read on to learn more about their wonderful clinic.
About Ajax Dental Centre
Located at 161 Harwood Avenue North in Ajax, Ontario, Ajax Dental Centre is a dental practice that offers a wide range of dental services suitable for the entire family. These services include emergency dentistry, as well as preventative (check-up & cleaning, gum disease therapy), restorative (dental fillings, crowns and bridges, dental implants) and cosmetic (teeth whitening, dental bonding, veneers) procedures.
The dentists at Ajax Dental Centre even offer other services like root canal therapy, surgical tooth extractions and dentures, with two of their dentists especially proficient in orthodontics (they offer Invisalign®!).
For all of your dental health-related concerns, Ajax Dental Centre's friendly and experienced team of professionals has you and your family covered.
Meet the Dentists: Dr. Saeid Jafarpour, Dr. Kevin Kwong and Dr. Azza Elhaddad
Dr. Saeid Jafarpour
Dr. Saeid Jafarpour received his Doctor of Dental Surgery (DDS) degree from the University of Toronto, and also completed a yearlong general practice hospital-based residency program at the Carolinas Medical Center in North Carolina. During this time, Dr. Saeid Jafarpour gained extensive experience in treating medically and dentally complex patients, including dental emergencies. Dr. Jafarpour has also been an active researcher in the field of dentistry presenting his findings at the International Association for Dental Research in multiple locations.
Dr. Kevin Kwong
Dr. Kevin Kwong received his Doctor of Dental Surgery (DDS) degree from the University of Toronto, graduating among the top of his class. Since graduating, Dr. Kwong has practiced all aspects of dentistry, with a particular focus on cosmetic dentistry and Invisalign® orthodontics. He believes strongly in preventive and patient-focused dentistry, and understands the importance of patient education and communication when it comes to achieving excellent oral health.
Dr. Azza Elhaddad
Dr. Azza Elhaddad received her Bachelor of Dental Surgery with honor (first of class) from Cairo University, Egypt, where she also completed Master and PhD degrees in Orthodontics. She then received a membership of Orthodontics form the Royal College of Surgeons Edinburgh (UK), and worked as a Lecturer at Orthodontic department, Faculty of dentistry Cairo University for over 13 years. Dr. Azza also practiced as an orthodontist in private clinics for over 15 years in Egypt and in Saudi Arabia. Dr. Azza moved to Toronto in 2012, where she obtained her Doctor of Dental Surgery degree with honor from the University of Toronto in 2015.
With extensive experience treating patients of all ages, Ajax Dental Centre is committed to providing a high standard of dental care for the whole family.
Book a Visit at Ajax Dental Centre today!
If you live in the Ajax area and are looking for a new dental office to call your own, Ajax Dental Centre would be pleased to welcome you. Contact Ajax Dental Centre today to schedule a free consultation or meeting with one of their dentists.
---