June 17, 2019
Jackson Square Dental Centre Joins the Teeth First Network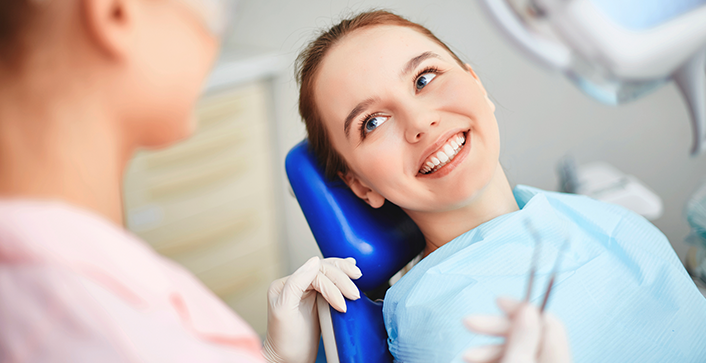 Let's Welcome Their Wonderful Team To Our Teeth First Family!
Welcome Jackson Square Dental Centre
Teeth First Dental is very pleased to welcome Jackson Square Dental Centre to our growing network of preferred provider dental clinics in Ontario. Read on to learn more about what makes their clinic special.
About Jackson Square Dental Centre
Located conveniently right in downtown Hamilton at 2 King Street West, Jackson Square Dental Centre is a dental clinic that offers a wide range of dental services suitable for the entire family. These services include emergency dentistry, sleep dentistry for anxious patients, as well as general (check-up & oral hygiene/ cleaning) and family dentistry services that include restorative (dental fillings, crowns and bridges, dental implants) and cosmetic (teeth whitening, bonding, crowns, veneers) procedures.
The dentists at Jackson Square Dental Centre even offer other services like root canal therapy, surgical tooth extractions and night guards and bite appliances including Invisalign® clear aligners.
Why Choose Jackson Square Dental Centre?
The dental professionals at Jackson Square make it a priority to provide pleasant and convenient dental care to patients daily with their flexible schedule and payment options. Their recently-renovated practice is modern, welcoming and conducive to a positive experience for families and patients of all ages. Jackson Square Dental Centre offers evening and Saturday appointments to accommodate busy schedules, and even provides service in many, many different languages: English, Albanian, Italian, Tagalog, Kapampangan, Mandarin, Cantonese, French, Telugu, Oriya, Hindi, Kannada, Vietnamese, Arabic, Croatian, Serbian, Romanian, Lithuanian, and Russian (Wow!).
Jackson Square's two friendly anesthesiologists on staff, Dr. Jonathan Lok and Dr. Matt Kurrek, have experience dealing with anxious or dental-phobic patients – and know just how to make their visit as stress-free, pain-free and relaxing as possible.
For all things oral health, Jackson Square Dental Centre's skilled and personable team of dental experts is fit for the job!
Book a Visit at Jackson Square Dental Centre today!
If you live in the downtown Hamilton area and are looking for a new dental office to call your own, Jackson Square Dental Centre would be happy to meet (and serve) you!
Contact Jackson Square Dental Centre today to schedule a free consultation or meeting with one of their dentists.
---